Portable Air Conditioning Units in Barnes | Top brands. Great prices.
Looking to buy an air con unit in Barnes? We have a great selection of air conditioners available to buy online with fast delivery to Barnes! Our range includes portable and wall mounted air con units in a wide range of sizes, from top brands like Delonghi, Fral, Igenix, Olimipia Splendid & Powrmatic. Our prices offer great value and we even price match! Take a look at our website and order your air con unit online or over the phone with our sales team. Need any advice? Contact our sales team via live chat or telephone!
What Barnes Air Conditioner Customers Say About Us: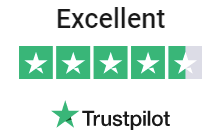 Rated Excellent for
Air Conditioners in Barnes
Perfect, thank you
Needed an air conditioning unit in Barnes decided to go with the Elite AC1400, this was delivered on time and perfect for what I wanted
Shaunna Kirkland
Brilliant
I am a salon owner in Barnes and the salon always overheats due to the multiple hairdryers, this is keeping many customers and staff happy - thank you!
H Grice
Washable Air Filter
I bought a portable air conditioner for my office, this is super sleek and even has a washable air filter to keep nice and clean
Jay Senior