Great Value Air Conditioners in Appleby In Westmorland
If you want to buy an air conditioning unit in Appleby In Westmorland, we can help! National Heater Shops offers a wide range of air con units for domestic, commercial & industrial use. Whether you need a small portable air conditioner for home or office use, a large water-cooled split air conditioner for a workshop or gymnasium, or a wall mounted air con unit for a bar, restaurant or hotel, we can supply a suitable machine. Order online or over the phone for fast delivery to Appleby In Westmorland!
What Appleby In Westmorland Air Conditioner Customers Say About Us: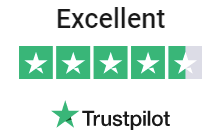 Rated Excellent for
Air Conditioners in Appleby In Westmorland
Travelling in comfort
I required an air conditioner I could move around with me for when I travel in the caravan this is just the right size thanks so much
Demi Russo
Just the purchase we needed
We ordered this portable air conditioning unit to use at our indoor show events during the summer and this was exactly what we needed, thank you.
Mrs RV Bradley
Good Price
Went for the Elite Portable Air Con after reading some reviews online. National Heater had the best price when I looked. Its made well and looks like it will last.
Phillip Easton