Portable Air Con Units in Alton | Top brands. Great prices.
If you want to purchase an air conditioner in Alton? National Heater Shops can help! Our range includes both portable and wall mounted air con units, from top brands like Broughton, Delonghi, Fral, Igenix, Olimpia Splendid, Powrmatic, Sealey & Woods. Our air con units are all modern, efficient and reliable machines. We have all kinds of sizes available, so whether you need to keep your living room, office, shop, bar, restaurant, hotel rooms or workshop cool on warm days, we can provide a solution. Order online or over the phone for fast delivery to Alton!
What Alton Air Conditioner Customers Say About Us: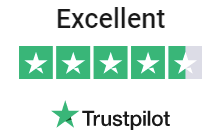 Rated Excellent for
Air Conditioners in Alton
Travelling in comfort
I required an air conditioner I could move around with me for when I travel in the caravan this is just the right size thanks so much
Demi Russo
Thank you Trade Gear
I bought the silent air conditioner as I struggle to sleep in the summer time, I now sleep like a baby thanks to the lack of noise!
Z. Carr
Good Unit
Thanks for the unit, really glad I bought this - have told all my friends how wonderful I think it is, thanks again
Connie