Warehouse Heaters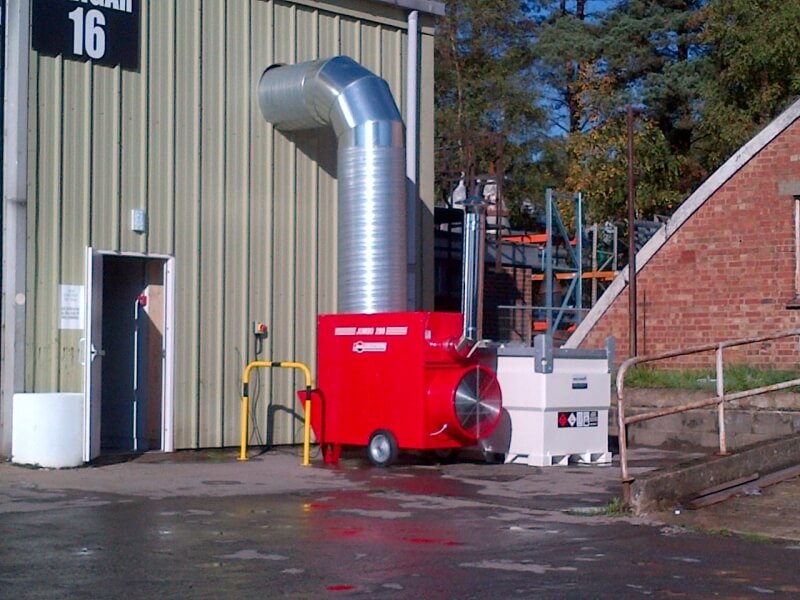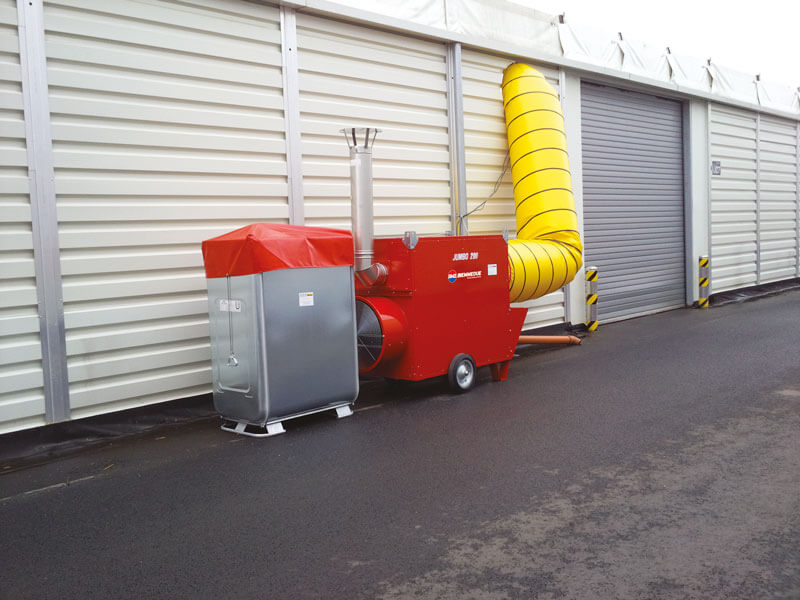 For an enclosed space such as a warehouse, the space heater you use must produce clean and safe warm air.
Our indirect diesel heaters are perfect for warehouse heating. Indirect fired diesel heaters are portable. You can place them outside the area you wish to heat. They draw warm air in, heat it and then blow it into the space through ducting. Meanwhile, any harmful fumes exhaust away outside. This ensures that only clean, safe, fume-free warm air heats the space. We have indirect diesel heaters available in a huge range of different sizes. So whether you have a small or large industrial warehouse, we have a suitable heater for your needs.
We also have a fantastic range of cabinet heaters available. You can install these in the warehouse or factory. A flue pipe takes the fumes outside through an external wall or roof. Diesel cabinet heaters need very little installation work. You can set up the flue through a wall or roof and then connect the heater. Keep the fuel tank topped up with diesel, and it will keep your warehouse heated all day! We also have large gas-powered cabinet heaters available. These units need installation into a gas mains system by a qualified professional.
Our warehouse heaters are all high-quality, safe and reliable. The range features some of the best brands in the industry. So you can be sure they will be able to withstand the demands of industrial use.