Quality Air Conditioners in Newbiggin By The Sea
We have a wide range of high quality, great value air conditioners and evaporative coolers available to order with fast delivery to Newbiggin By The Sea. Our range covers everything from small ductable portable air conditioners for home and office use, to larger water-cooled split air conditioners for commercial and industrial use. We also offer packaged terminal wall mounted air con units and portable evaporative coolers in a great selection of sizes.
What Newbiggin By The Sea Air Conditioner Customers Say About Us: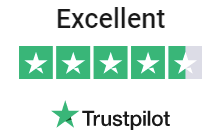 Rated Excellent for
Air Conditioners in Newbiggin By The Sea
Happy Customer
Needed an air conditioning unit as soon as possible in Newbiggin By The Sea - This was a great buy and fantastic with the added dehumidifer fuctions
Lucy Knight
Good Purchase
Thanks for the unit, very impressed with the wifi app to control the unit, very modern and looks good in the house
Hugo Hargreaves
So Pleased
SO SO pleased with this purchase!! Could not sleep before I bought this! I now have my sleep back and the added bonus of the minimal noise!!
Charlotte Greeves