Portable Air Conditioning Units in Motherwell | Top brands. Great prices.
Looking to buy an air conditioning unit in Motherwell? We offer a wide range of air con units from top brands like Igenix, Delonghi & Woods, with fast delivery to Motherwell! Our range includes both portable and wall mounted units, for home, commercial and industrial use. These air conditioners help to keep you cool and comfortable on warm days. Some even have extra features like heating modes, dehumidifying modes and WiFi Control. Take a look at the range on our website and order online or over the phone.
What Motherwell Air Conditioner Customers Say About Us: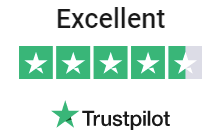 Rated Excellent for
Air Conditioners in Motherwell
SAC12000
Got one of these airconditioning units for my small office, so far the team are happy and I've had no complaints regarding the heat.
Penny Tamper
2 IN 1
After researching the different models I went for the Pinguino. It has air conditioning & dehumidification so two in one. Able to adapt to most settings. Found it incredibly useful.
Mark Simpson
Baby Friendly
Perfect for in the home with a newborn during the summer, since having bought this I feel so much more at ease in regards to my babys body temperature
Mrs HR Beatham