Portable Air Con Units in Maldon | Top brands. Great prices.
We have a wide range of high quality, great value air conditioners and evaporative coolers available to order with fast delivery to Maldon. Our range covers everything from small ductable portable air conditioners for home and office use, to larger water-cooled split air conditioners for commercial and industrial use. We also offer packaged terminal wall mounted air con units and portable evaporative coolers in a great selection of sizes.
What Maldon Air Conditioner Customers Say About Us: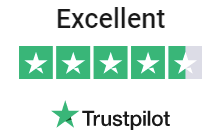 Rated Excellent for
Air Conditioners in Maldon
Delonghi Air Con
Been suffereing with the humidity & heat in my restaurant. We've been using plug in fans but I needed something more effective. The Pinguino is exceptional, if in doubt buy!
James Parker
Good Purchase
Thanks for the unit, very impressed with the wifi app to control the unit, very modern and looks good in the house
Hugo Hargreaves
Would Purchase Again
Would definitely purchase again when our future builds are complete, fantastic piece of equipment, arrived exactly as per the specifications
Michelle Bridge