Great Value Air Conditioners in Grays
If you want to purchase an air conditioner in Grays? National Heater Shops can help! Our range includes both portable and wall mounted air con units, from top brands like Broughton, Delonghi, Fral, Igenix, Olimpia Splendid, Powrmatic, Sealey & Woods. Our air con units are all modern, efficient and reliable machines. We have all kinds of sizes available, so whether you need to keep your living room, office, shop, bar, restaurant, hotel rooms or workshop cool on warm days, we can provide a solution. Order online or over the phone for fast delivery to Grays!
What Grays Air Conditioner Customers Say About Us: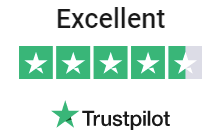 Rated Excellent for
Air Conditioners in Grays
Home Gym
Bought this CCX bio cooler for my garage I've recently converted into a gym, I can now get my workouts done without melting
Ceara Talbot
Runs like a dream
Quick delivery, exellent service and the conditioner itself runs like a dream I've never slept so well thank you much appreciated
L O'Reilly
Good Price
Went for the Elite Portable Air Con after reading some reviews online. National Heater had the best price when I looked. Its made well and looks like it will last.
Phillip Easton