Quality Air Conditioners in Epping
If you need an air con unit in Epping, we can help! We offer an excellent selection of air conditioners at great prices, with fast delivery to Epping! Our range includes both portable air con units and fixed wall mounted air conditioners, from top brands like Delonghi, Fral, Igenix, Powrmatic & more. We supply units suitable for domestic, commercial & industrial use. Not sure which is best for you? Contact our sales team via Live Chat or telephone for help & advice. You can order online or over the phone quickly and easily!
What Epping Air Conditioner Customers Say About Us: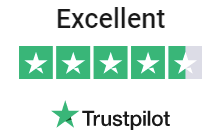 Rated Excellent for
Air Conditioners in Epping
I'll be back
1st time ordering or using a portable unit - this was so simple and ideal for our offices - Will be ordering more for our new offices in the future
Henry Forest
Delonghi Air Con
Been suffereing with the humidity & heat in my restaurant. We've been using plug in fans but I needed something more effective. The Pinguino is exceptional, if in doubt buy!
James Parker
Trotec Review
It gets very hot in the summer in Epping, I've never dealt well with heat so bought the Trotec air conditioner now I don't have to worry
Mandy Carrillo