Great Value Air Conditioners in Eastwood
Looking to buy an air conditioning unit in Eastwood? We offer a wide range of air con units from top brands like Igenix, Delonghi & Woods, with fast delivery to Eastwood! Our range includes both portable and wall mounted units, for home, commercial and industrial use. These air conditioners help to keep you cool and comfortable on warm days. Some even have extra features like heating modes, dehumidifying modes and WiFi Control. Take a look at the range on our website and order online or over the phone.
What Eastwood Air Conditioner Customers Say About Us: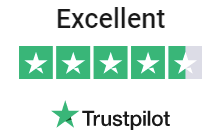 Rated Excellent for
Air Conditioners in Eastwood
Woods Smart Air Con
Bought the Woods Smart Air Con after a friend recommended it. Can't fault it, it's quite and is able to cool the room efficiently. A good option if you're on the look out for one.
Laura Harper
Made Up
Made up with this buy - Better than expected, didn't think it was be this powerful with being portable but it's more than doing everything we need
Harry Smart
Olimpia
The Olimpia air conditioner is great it is a heater cooler and dehumidifer all in one what more could you want
Devlin Molin