Portable Air Con Units in Droitwich Spa | Top brands. Great prices.
If you want to purchase a portable air con unit in Droitwich Spa, National Heater Shops can help! We offer a wide selection of air conditioners from top brands like Delonghi, Fral & Igenix. Our range covers everything from domestic, commercial and industrial models, so we can supply a suitable machine to keep you cool and comfortable in all kinds of settings. Our prices are extremely competitive- we even offer price match! You can order online or over the phone for fast delivery to Droitwich Spa!
What Droitwich Spa Air Conditioner Customers Say About Us: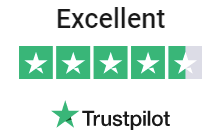 Rated Excellent for
Air Conditioners in Droitwich Spa
Happy Customer
Needed an air conditioning unit as soon as possible in Droitwich Spa - This was a great buy and fantastic with the added dehumidifer fuctions
Lucy Knight
Brilliant
I am a salon owner in Droitwich Spa and the salon always overheats due to the multiple hairdryers, this is keeping many customers and staff happy - thank you!
H Grice
Delonghi Air Con
Been suffereing with the humidity & heat in my restaurant. We've been using plug in fans but I needed something more effective. The Pinguino is exceptional, if in doubt buy!
James Parker