Portable Air Con Units in Downham Market | Top brands. Great prices.
If you need to keep your home, office or workshop cool and comfortable during warm summer months, we can help! We have a great range of air conditioners and evaporative coolers available to order online or over the phone with fast delivery to Downham Market! Take a look at the range on our website and order quickly & easily online or over the phone. Need any help or advice? Contact us today!
What Downham Market Air Conditioner Customers Say About Us: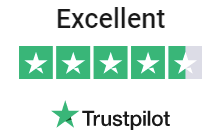 Rated Excellent for
Air Conditioners in Downham Market
Boss Air Con
Needed some air con asap - ordered this and it was dead easy, got the job done for me and the fam - nice one
Jamie Jones
Brilliant Air Con option
I ordered this for my loft conversion in Downham Market. My daughter has no trouble sleeping up there now as it gets the room temperature perfect for her.
Jessica Dolby
Brilliant
I am a salon owner in Downham Market and the salon always overheats due to the multiple hairdryers, this is keeping many customers and staff happy - thank you!
H Grice