Buy an Air Con Unit in Ambleside | Great prices. Fast delivery.
Looking to buy a wall mounted air con unit in Ambleside? National Heater Shops can help! We offer a wide range of sleek and efficient fixed air conditioners from top brands like Olimpia Splendid & Powrmatic. We have these units available in a great selection of sizes, we offer great prices, full manufacturers warranties and we even price match! Not sure which unit is best for you? Contact our team via Live Chat or telephone for advice. You can order online or over the phone for fast delivery to Ambleside!
What Ambleside Air Conditioner Customers Say About Us: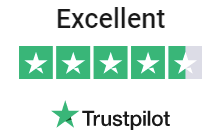 Rated Excellent for
Air Conditioners in Ambleside
Sealey Air Conditioning
We suffered terribly in the heat last year so I decided to invest in a small air con unit. So far so good, its good quality and is keeping us cool so far.
Clare Cardle
Brilliant Air Con option
I ordered this for my loft conversion in Ambleside. My daughter has no trouble sleeping up there now as it gets the room temperature perfect for her.
Jessica Dolby
So Pleased
SO SO pleased with this purchase!! Could not sleep before I bought this! I now have my sleep back and the added bonus of the minimal noise!!
Charlotte Greeves