About Master Climate Solutions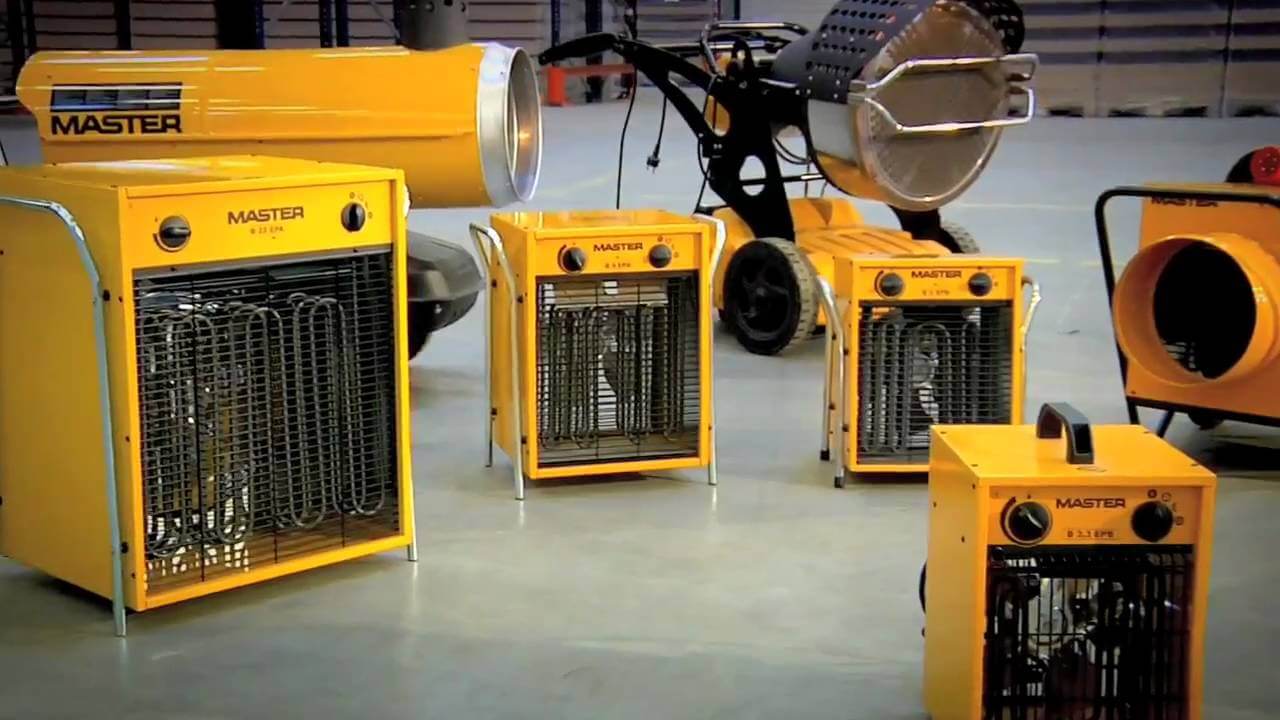 Master have established themselves over the past 50 years as the number one brand in the professional portable space heater industry. Now, with subsidiaries across the world including the UK, China, Russia, UAE and Germany but to name a few, they really have the goods to go with the name!
From their headquarters in Denmark, they have spent years perfecting their designs ready for manufacture in a state-of-the-art facility based in the historic town of Verona where everything from small infrared space heaters to gargantuan caravan sized climate control devices are shipped the world over.
Easily recognizable due to the bright yellow shell and branding on their heaters, Master's mission is to provide the very best heating and drying equipment for commercial and industrial premises, whilst at the same time focussing greatly on safety and superior reliability. This has certainly stood them in good stead, as you can find Master heaters anywhere from car garages and workshops, to crop stores and from pig pens to marquees!
To find out more on our range of Master heaters, accessories, spares and service kits, contact our friendly experts on the sales team who are more than happy to help.
National Heater Shops is a Master Climate Solutions Reseller.